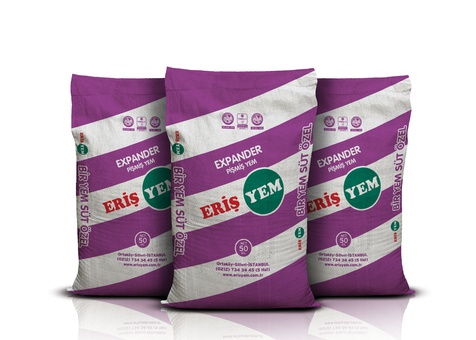 The Bir Special Feed
You can safely use the Bir Special Feed with excellent balance and high-quality to meet the nutritional needs of high yield milk cows in terms of yield and survival rate needed during lactation. The Bir Special Feed is produced in the form that can be used on special farms as a result of long-term R & D work by the Eriş Feed.
It fully meets the nutrients that high-yield dairy cows need. Digestibility, by-pass protein, by-pass oil, and by-pass starch are produced from high-quality feed raw materials. Milk cows have been produced as a balanced and homogeneous mixture of nutrients in order to provide milk yields from birth. It certainly does not contain substances that may be harmful to animal health.
Transfer with your previous feed by mixing for a week. The Bir Special Feed is a balanced and healthy mixture. There is no need to mix it with other feed raw materials other than crude feed. The Bir Special Feed must be fed with high-quality roughage. Keep your animals clean and a constant source of water to get a high and constant milk yield. Keep in a cool and dry place. WEIGHT: Net 50 kg.
- Increases milk yield.
- Increases milk quality.
- Increases fertility.
- It provides resistance against metabolic diseases. Digestibility is high.
- By keeping the tripe flora in balance, it ensures maximum milk yield without compromising animal health.
- It provides regular anger and fertility.
- Prevents nutritional diseases.
- It encourages the use of less feed when used in combination with quality roughage.
- It enables milk cows to achieve rapid and maximum milk yield and helps to keep milk yield at maximum during the lactation period.