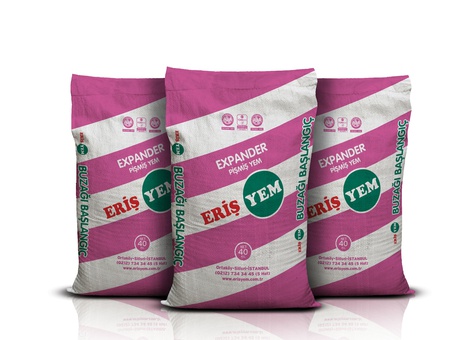 THE CALF STARTER FEED
It is a food that you can safely use at the feeding of 1 and 12 weeks old calves. It ensures that the calves are cut from the milk in a healthy manner and it helps increase height and weight quickly.
Feed meets the nutrients the calves needed. It has a homogenous structure. It is manufactured from feed materials with high digestibility. Expander's most useful digestion is in developing groups. Pellet and powder can be produced.
Give the Eris Calf Starter Feed and water to the newborn calves since the first week old. The calves should be cut from the milk when they reach the consumption of 1 kg of the Eris Calf Starter Feed. Give a high-quality roughage to the calves since one-month-old. Store in a cool, dry place. WEIGHT: Net 40kg.
• Allows the calves to be gone dry early.
• Reduce calf deaths.
• Digestibility is high.
• Provides high live weight gain.
• WARRANTY ANALYSIS
• AGE INFORMATION